In this short entry, I'll be keeping an updated list of all IT exams I have passed, with the links to their descriptions and the ones showing my certifications.
The list is sorted chronologically, starting with the oldest examinations.
If you are interested where I'm taking my knowledge from, here's the full list of courses completed by me with added links to my certificates. And this article contains a full list of hands-on labs which I've completed so far.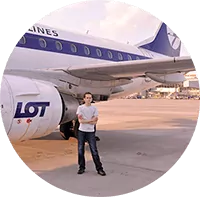 Rafał Alitojć is a graduate of two universities (PWSZ in Zamość and PJATK in Warsaw).
In 2022 and 2023, he passed 3 cloud-related exams – 1 from Amazon + 2 from Microsoft.
Besides, he is the founder & owner of AliveBetter blog, where he publishes his progress in broadening his knowledge.