Until July 2023, this list of completed courses with certificates had been available on my LinkedIn profile. Then, I decided to remove the majority of them and leave only the most important ones. Since October 2023, the list has been available in this article.
Besides the names of the courses, I have added their providers, links to courses, links to my certificates, and the completion date of every course.
The list is sorted in chronologically ascending order. But first, I will add links to all websites where I've completed the courses listed below.
For those who would like to participate in any of these courses, I have one recommendation. Each website with online courses requires its users to be logged in to participate in any course. Furthermore, some sites of this kind will not allow you to see the course's page and description if you are not logged in. Hence my recommendation – first, use general links (available under the first heading) in order to sign up, and then browse through the courses.
Links to All Websites Where I've Completed the Courses
Full List of Completed Courses With Certificates
Additional Activities
Besides completing online courses, it is also essential to pass IT exams you are interested in and to get some practice with cloud hands-on labs.
As it comes to practicing Python and SQL, I can recommend websites such as Codewars and HackerRank.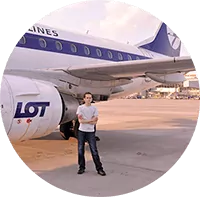 Rafał Alitojć is a graduate of two universities (PWSZ in Zamość and PJATK in Warsaw).
In 2022 and 2023, he passed 3 cloud-related exams – 1 from Amazon + 2 from Microsoft.
Besides, he is the founder & owner of AliveBetter blog, where he publishes his progress in broadening his knowledge.