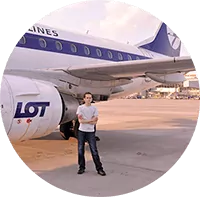 My name is Rafał Alitojć. I am a junior cloud data specialist and a graduate of two universities – PWSZ in Zamość and PJATK in Warsaw. I have a degree in Mathematics and Computer Science.
AliveBetter is a blog that I initially created in June 2016. In November 2020, I decided to close it down in order to focus on something else – specifically data- and cloud-related issues.
After getting some knowledge and passing 3 cloud-related exams, I am ready to get back to running this blog.
At first, there will be just 3 cloud- and data-related articles available (since right now, this is my priority and my primary occupation), but ultimately, I am going to recreate most of the content that was created here before and even add something more.